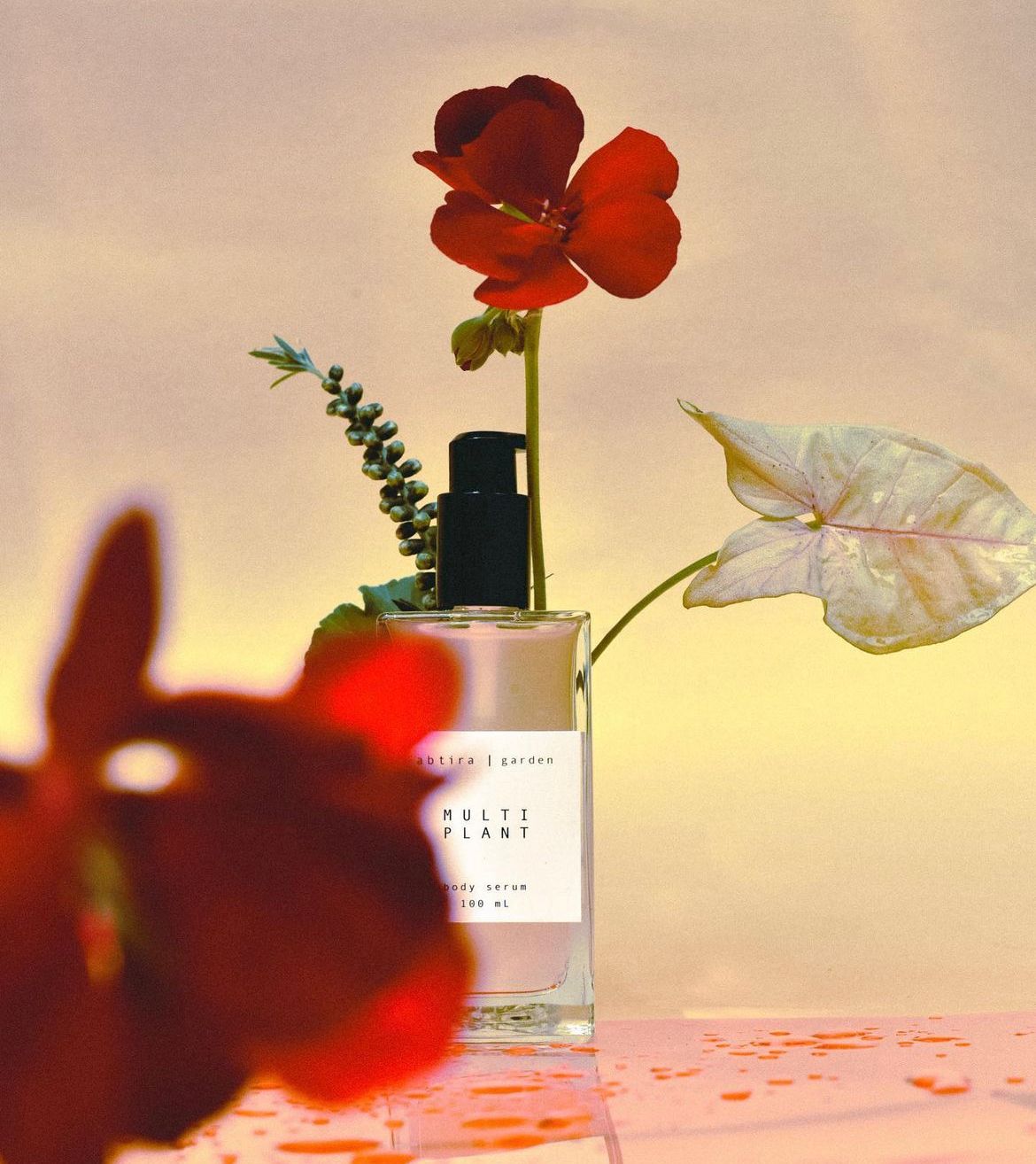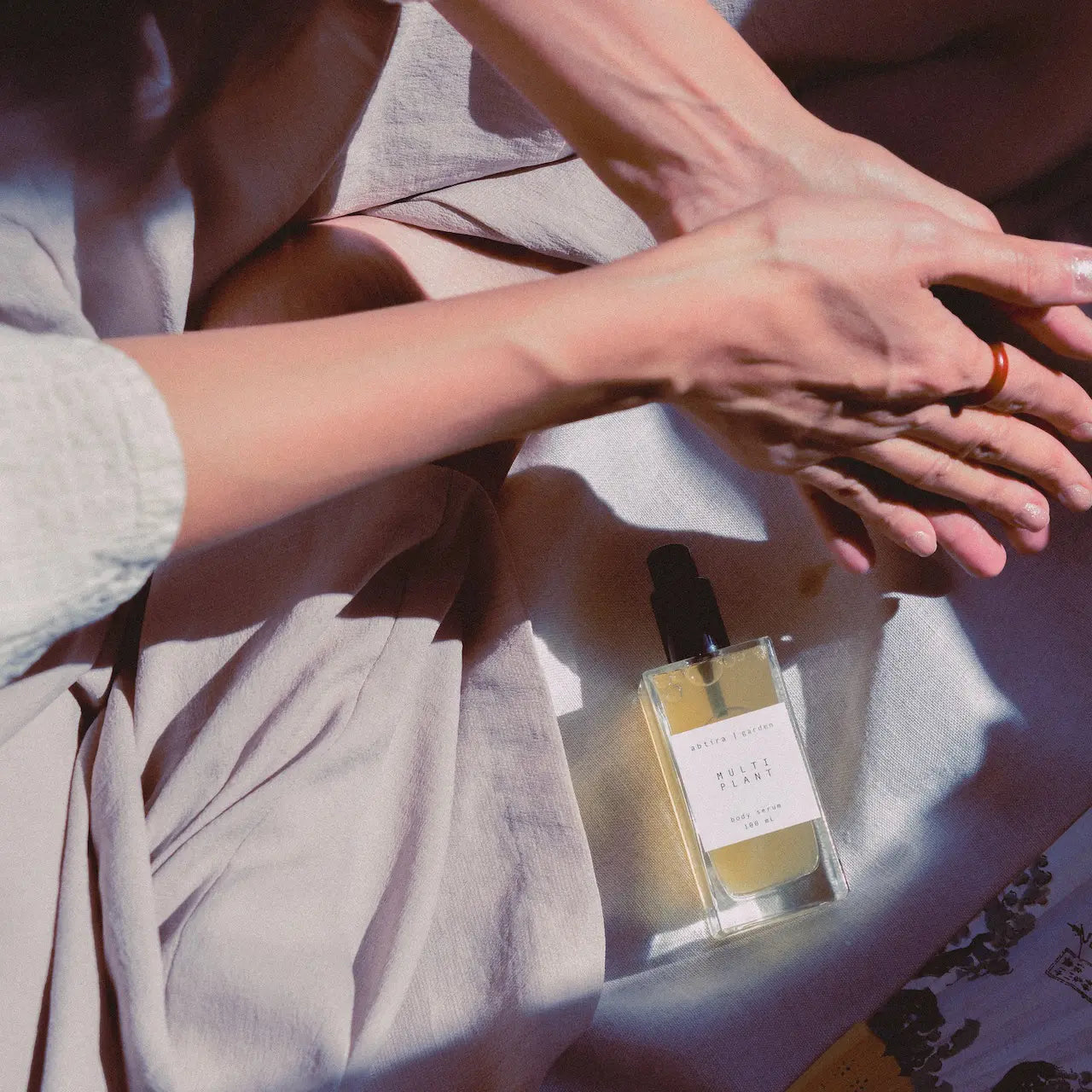 Multi Plant Moisturizing and Skin Soothing Body Serum
Multi Plant body serum is a soothing body moisturizer in gel form.
Perfect as an after sun and daily moisturizer.
It can be used safely as a face moisturizer as well as a body serum. It soothes and moisturizes your skin. It is also suitable for skin with eczema and rosacea.
Antioxidant geranium juice, moisturizing aloe vera and hyaluronic acid. It is a wonderful blend of plant extracts that soothes the skin, preventing flaking, itching, dryness and redness.

Carefully selected extracts; dragon fruit, rosemary, licorice root, gotu kola, green tea, eucalyptus and berberis bark. These beneficial herbs help to restore the metabolic conditions of the skin. Multi Plant minimizes dryness and irritation. It also provides strong protection against skin barrier formation and loss of function.
Geranium juice + aloe vera juice + dragon fruit extract + rosemary extract + licorice extract + gotu kola extract + green tea extract + eucalyptus extract + berberis bark extract + hyaluronic acid + herbal glycerin + xanthane (natural thickener) + leucidal / radish extract ( natural preservative) + natural emollients.
USE
You can apply Multi Plant body serum to clean skin whenever you want to moisturize your body.
You can also use it for your face if you wish.
INGREDIENTS
Pelargonium Graveolens Flower Water, Aqua, Aloe Barbadensis Leaf Juice, Leuconostoc/Radish Root Ferment Filtrate, Propanediol, Pentylene Glycol, Polyglycerin-6, Sodium Hyaluronate, Scutellaria Baicalensis Root Extract, Hylocereus Undatus Fruit Extract, Xanthan Gum, Centella Asiatica Leaf Extract, Rosmarinus Officinalis Leaf Extract, Glycyrrhiza Glabra Root Extract, Camellia Sinensis Leaf Extract, Berberis Vulgaris Root Extract.
They use only high quality oils, essential oils, waters, extracts, vitamins and minerals.
Every raw material in their products has been selected for its specific purposes. 
It does not contain paraben, EDTA, silicone, petroleum derivatives, synthetic dyes or fragrances. 
They use only natural and Ecocert approved preservatives in their water-based products.
This product is made in Cesme, Ovacık.
All ingredients are from reputable suppliers from Europe and Turkey or that they carefully prepare themselves. 
It will ship within 1-4 days.
Returns are not accepted ​on this product.
Product exchange is only possible if the product is damaged/broken during cargo delivery.
Contact us within 5 working days of cargo delivery: info@simpleasis.com
New shipping costs will be paid by us.
Abtira puts a lot of effort into making beautiful products. However, the feel and smell of cosmetics is a matter of personal taste. They cannot return or exchange products that you have purchased, opened or disliked.
Abtira Garden, which uses recyclable packaging and generally glass, prefers to stay away from the use of plastic when shipping products.
It also respects nature in the process from the production processes of the products to the end users.
It continues to be supportive of the waste cycle in the name of a sustainable process in this direction after the use of the products.
Abtira does not support animal experiments, as it adopts the deep bond between nature and human being to be sustainable.
All products are Cruelty-Free.
Share