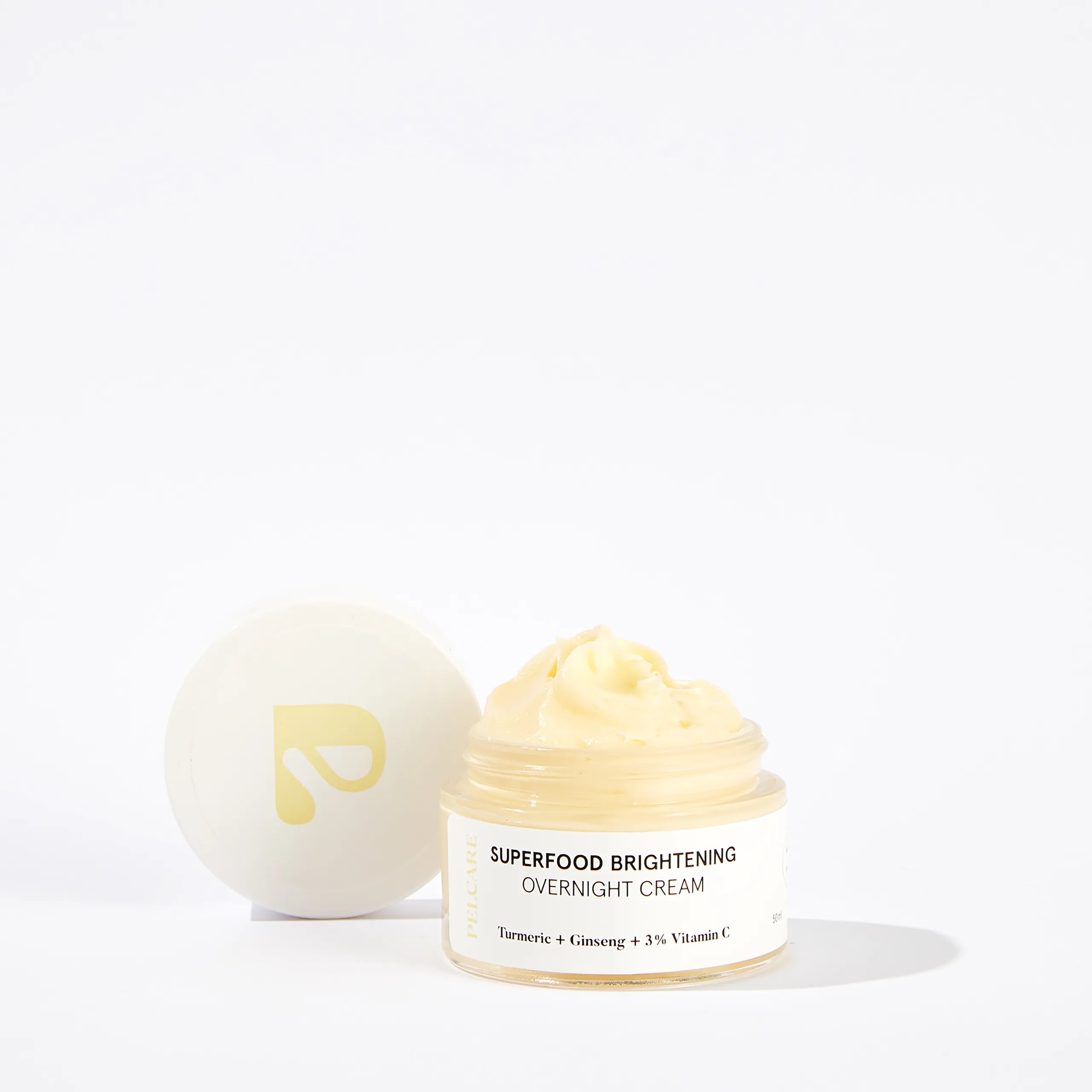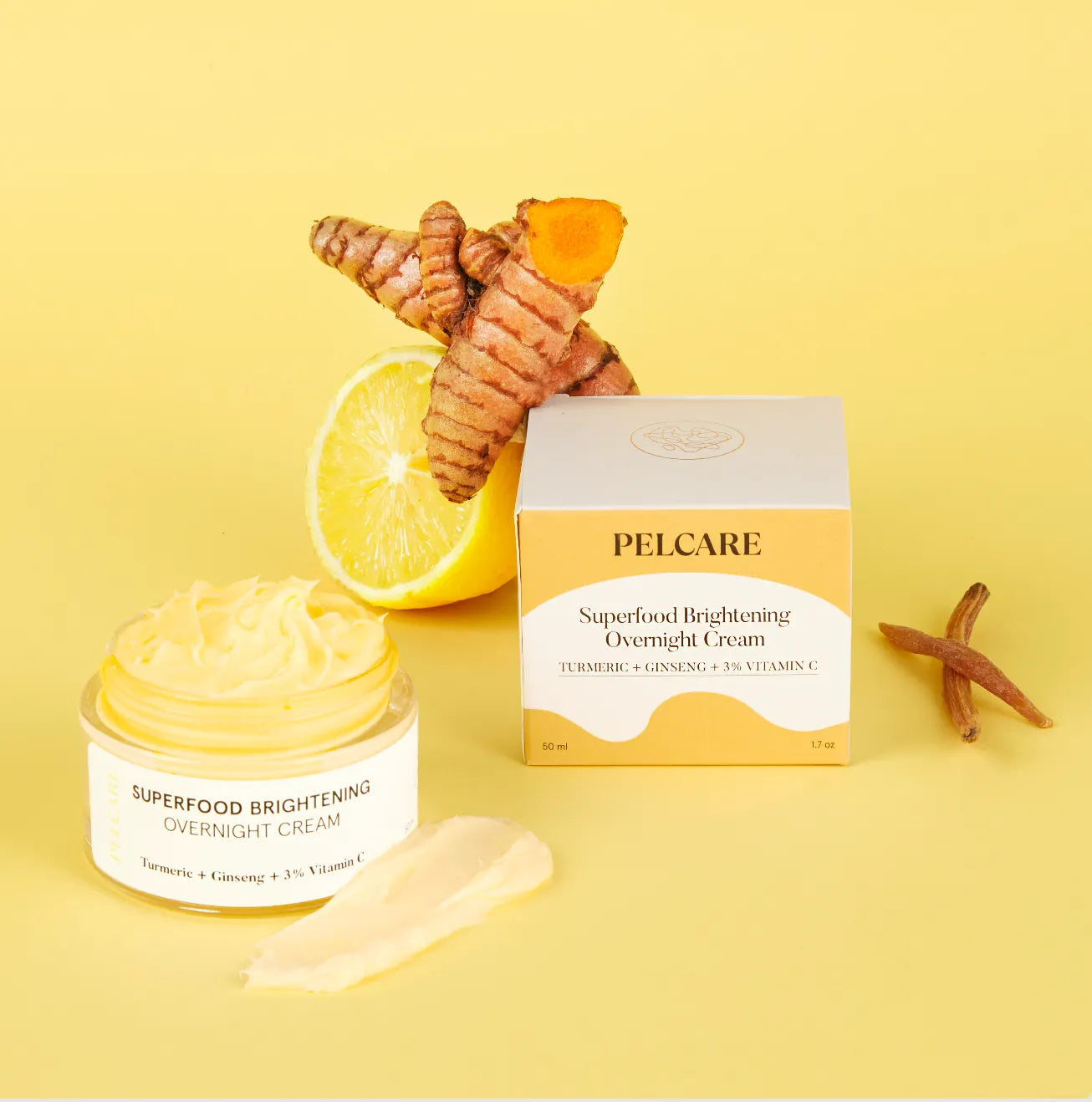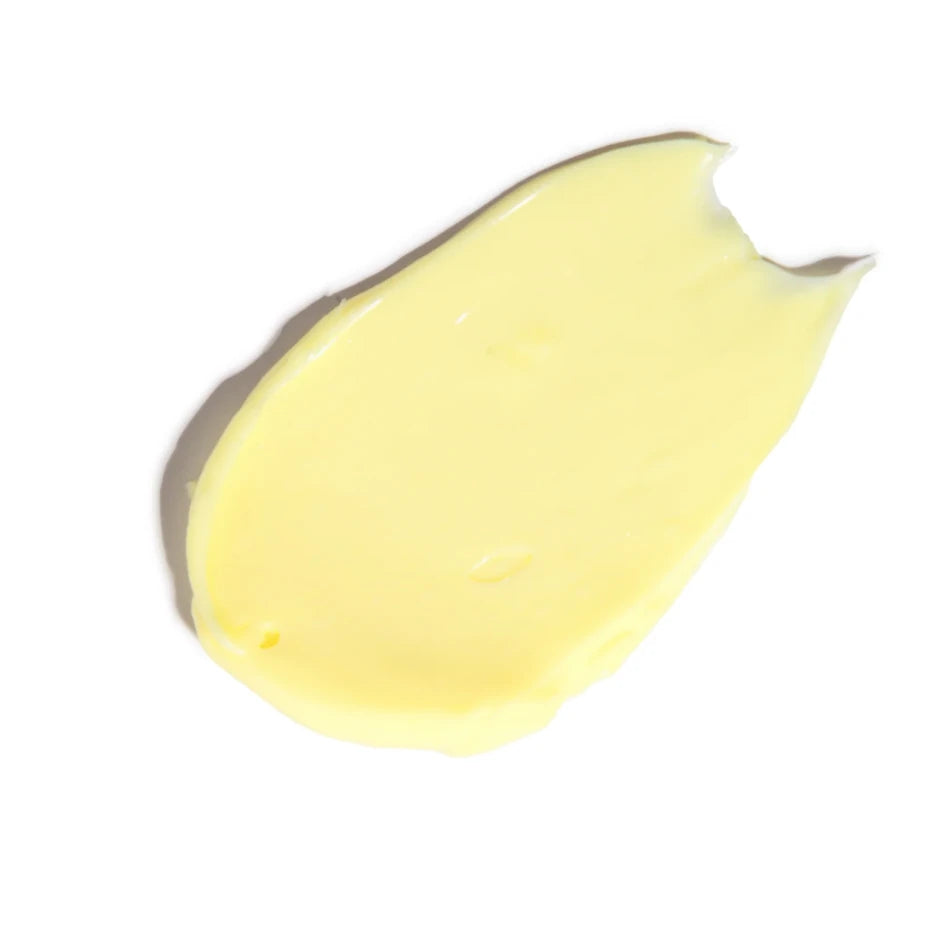 Superfood Brightening Overnight Cream
Superfood Brightening Overnight Cream is the dream of moisturizing + herbal active ingredients to help increase shine!
This night cream contains powerful, antioxidant-rich super fruits such as Ginseng and Turmeric, and 3% herbal Vitamin C derived from the latest clinically proven botanical form, the Australian Fruit Kakadu Plum, to deeply moisturize, plump, and brighten skin tone. and helps shine.
This formula helps target dullness and uneven skin tone for brighter, more radiant skin.
USAGE
Skin that is dehydrated, has skin inequalities and wants plenty of shine can use it.
KEY INGREDIENTS
Turmeric (Turmeric): The curcumin in the content of the superfood Turmeric helps to reduce the production of excess melanin and supports the balance of your skin tone. This super antioxidant plant helps brighten your skin tone and helps reduce dark spots and pigmentation.
Ginseng Extract: Another superfood is Ginseng! Ginseng's energizing factors help brighten and rejuvenate the skin and prevent dullness.
3% Vitamin C (Plant Based): The most herbal and effective form of Vitamin C! Derived from the Australian fruit, Kakadu Plum, our Vitamin C contains more than 100 times the vitamin C of an orange. In this way, it aims to make the skin look brighter in a short time.
Organic Rosemary + Chamomile Extract (Organic Rosemary + Chamomile Extract): Both support moisturizing the skin, which helps to control oil production. It also helps to keep acne away by providing an antibacterial surface for the skin.
2% Vegan Hyaluronic Acid: It absorbs water more than 1000 times its weight and helps to trap moisture; It is of vegetable origin.
SIZE
50 ml. 

Made in Turkey with high quality raw materials.
All Pelcare's products are vegan and cruelty-free.
It will ship within 1-4 days.
Returns are accepted ​on this product within 15 days of receipt. Item must be returned unused, with tags, in its original packaging.
Share