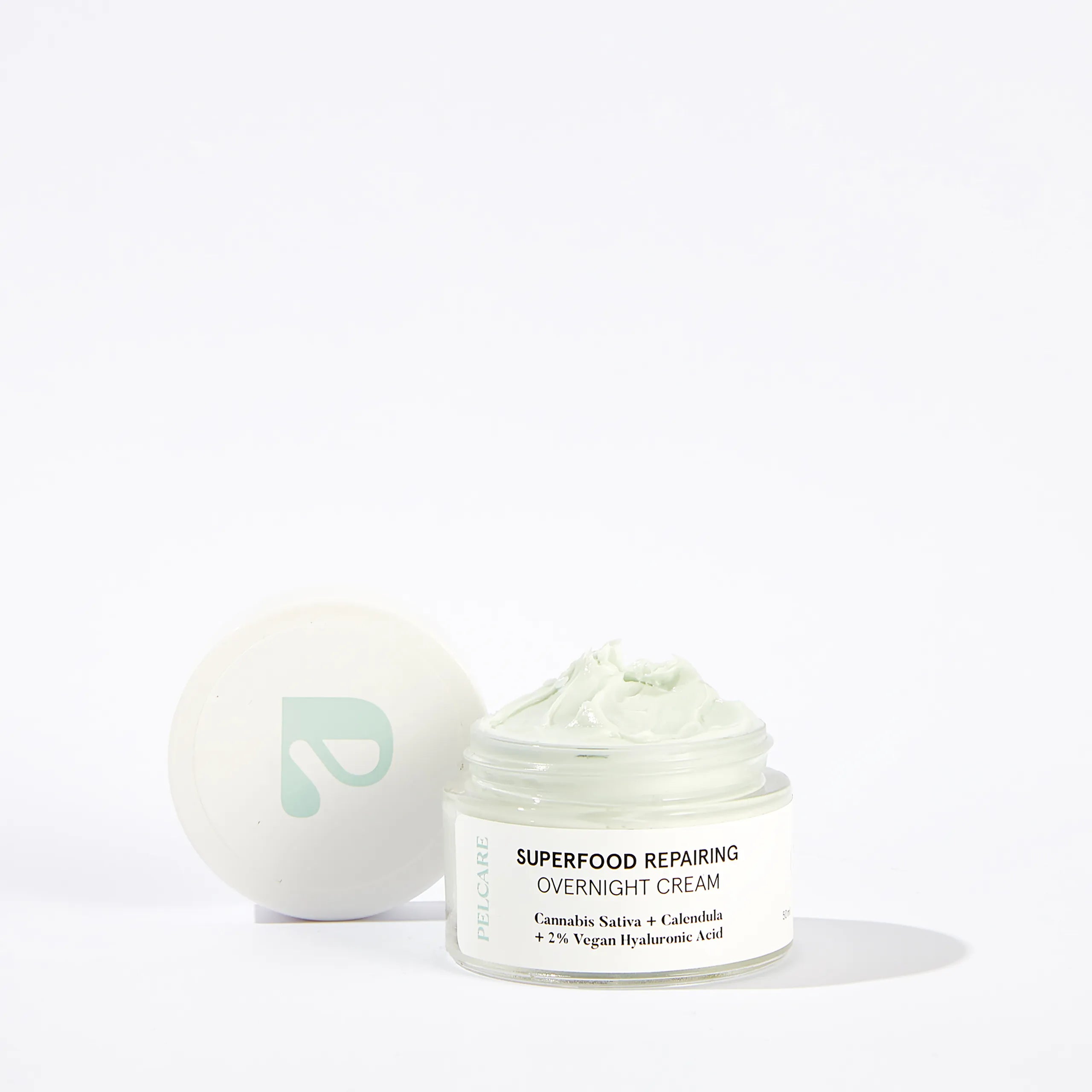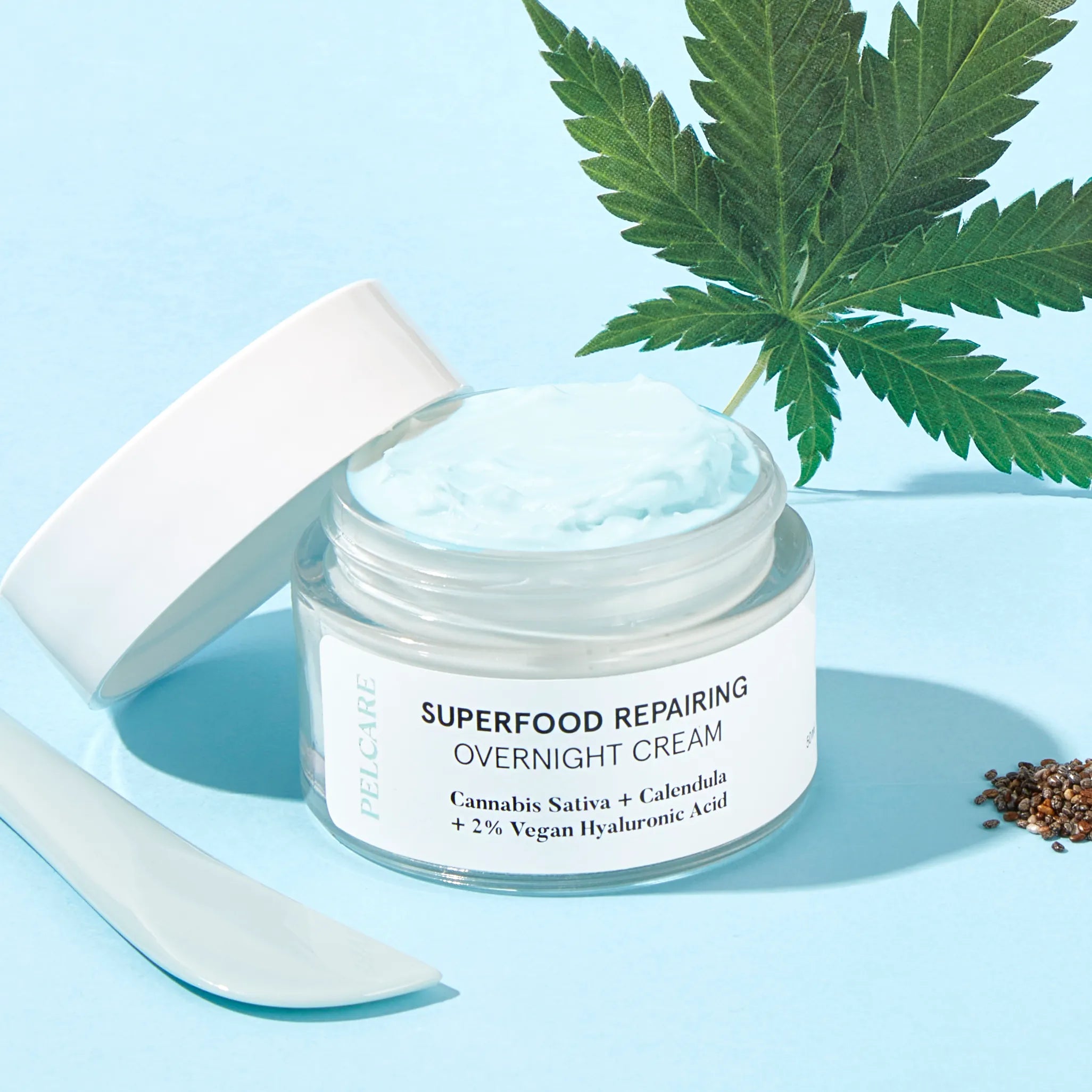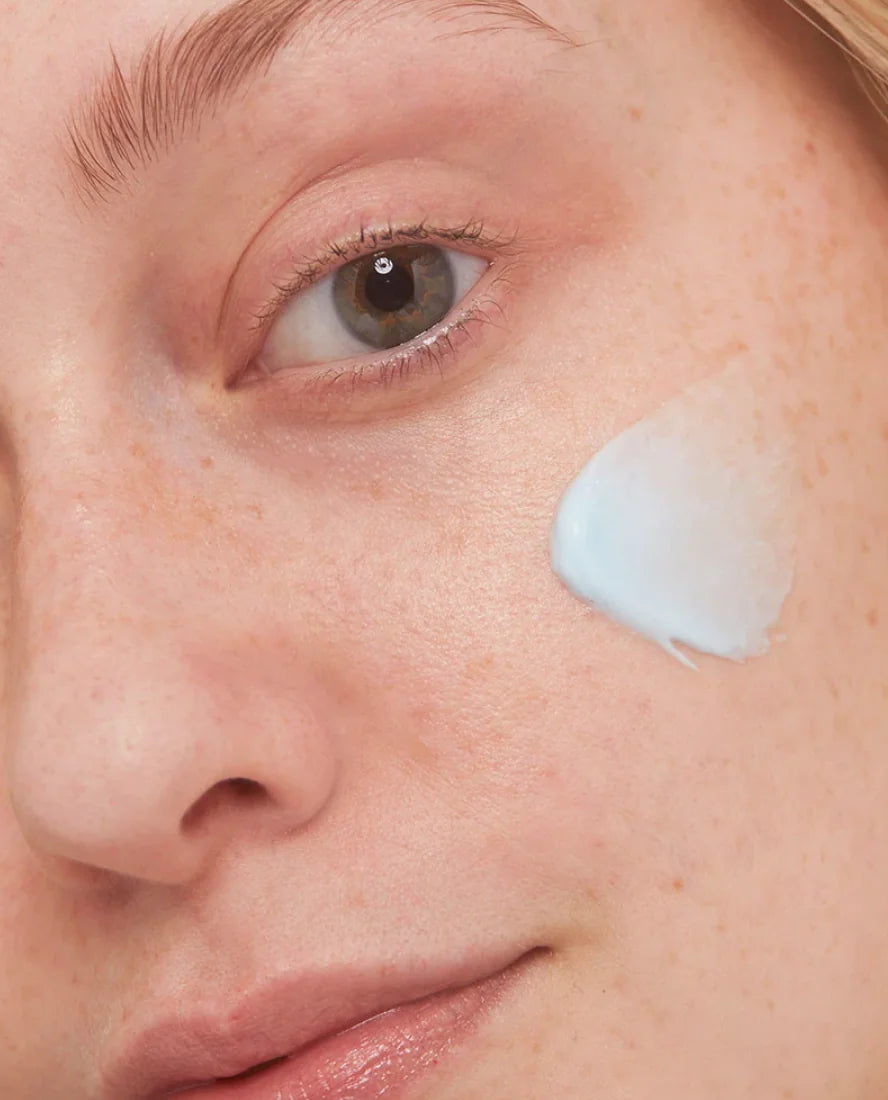 Superfood Repairing Overnight Cream
Super Food Repairing Overnight Cream, which deeply moisturizes and soothes the skin!

Super Food Repairing Cream helps soothe dehydrated, irritated, stressed skin in need of calm and provide a healthy-looking glow.
It contains premium Hemp Seed Oil grown in Kastamonu, the highest clinically proven concentrated Calendula (Cauliflower) extract, organic certified Adaptogen that supports skin barrier improvement, and 2% vegan Hyaluronic Acid that locks moisture in the skin 1000 times.
Using at night will help to reduce the appearance of fine lines and wrinkles, helping to structure the skin.

USAGE
Skin that is dehydrated, needs to be soothed, and needs a lot of glow can use it.
KEY INGREDIENTS
Cannabis Sativa (Cannabis Seed Oil): This oil, which is cold-pressed from hemp seeds, helps to moisturize the skin by calming it because it contains Omega 3-6 and 9 thanks to its miraculous properties.
Calendula Extract: A well-known benefit of calendula extract is its ability to help reduce irritation, especially for those with already sensitive skin. Calendula's skin-soothing benefits can possibly be attributed to its anti-inflammatory properties and ability to limit trans-epidermal water loss, strengthening the skin's defenses against potential irritants. It has been shown to reduce both visible symptoms and the feeling of skin irritation and discomfort.
China Root Extract (Adaptogen): Adaptogens have been proven to help the skin deal with dryness, irritation, redness and fine lines + wrinkles.
Organic Rosemary + Chamomile Extract (Organic Rosemary + Chamomile Extract): Both support moisturizing the skin, which helps to control oil production. It also helps to keep acne away by providing an antibacterial surface for the skin.
2% Vegan Hyaluronic Acid: It absorbs water more than 1000 times its weight and helps to trap moisture; It is of vegetable origin.
SIZE
50 ml. 

Made in Turkey with high quality raw materials.
All Pelcare's products are vegan and cruelty-free.
It will ship within 1-4 days.
Returns are accepted ​on this product within 15 days of receipt. Item must be returned unused, with tags, in its original packaging.
Share